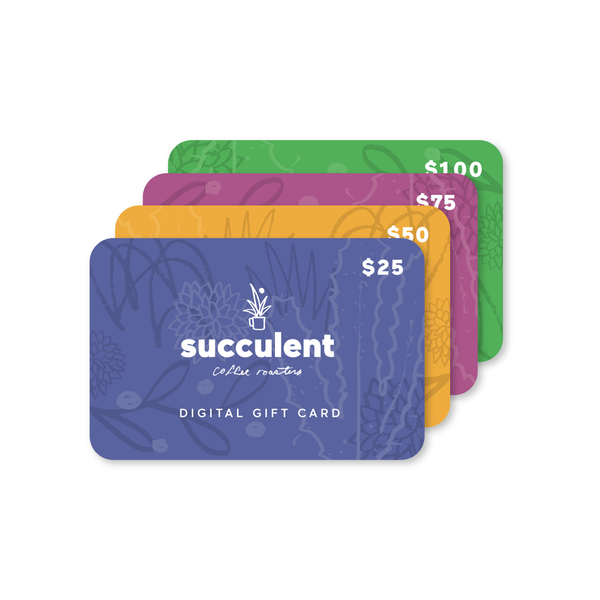 Want to buy coffee for someone but not sure what they like?
A Succulent Coffee Roasters gift card is the perfect solution!
Purchasing this digital gift card creates a unique code. The gift card recipient enters the code at checkout to subtract the gift card value from their order total. This gift card never expires, and is only valid in our online store. 
Thanks for making someone's day with this excellent gift!